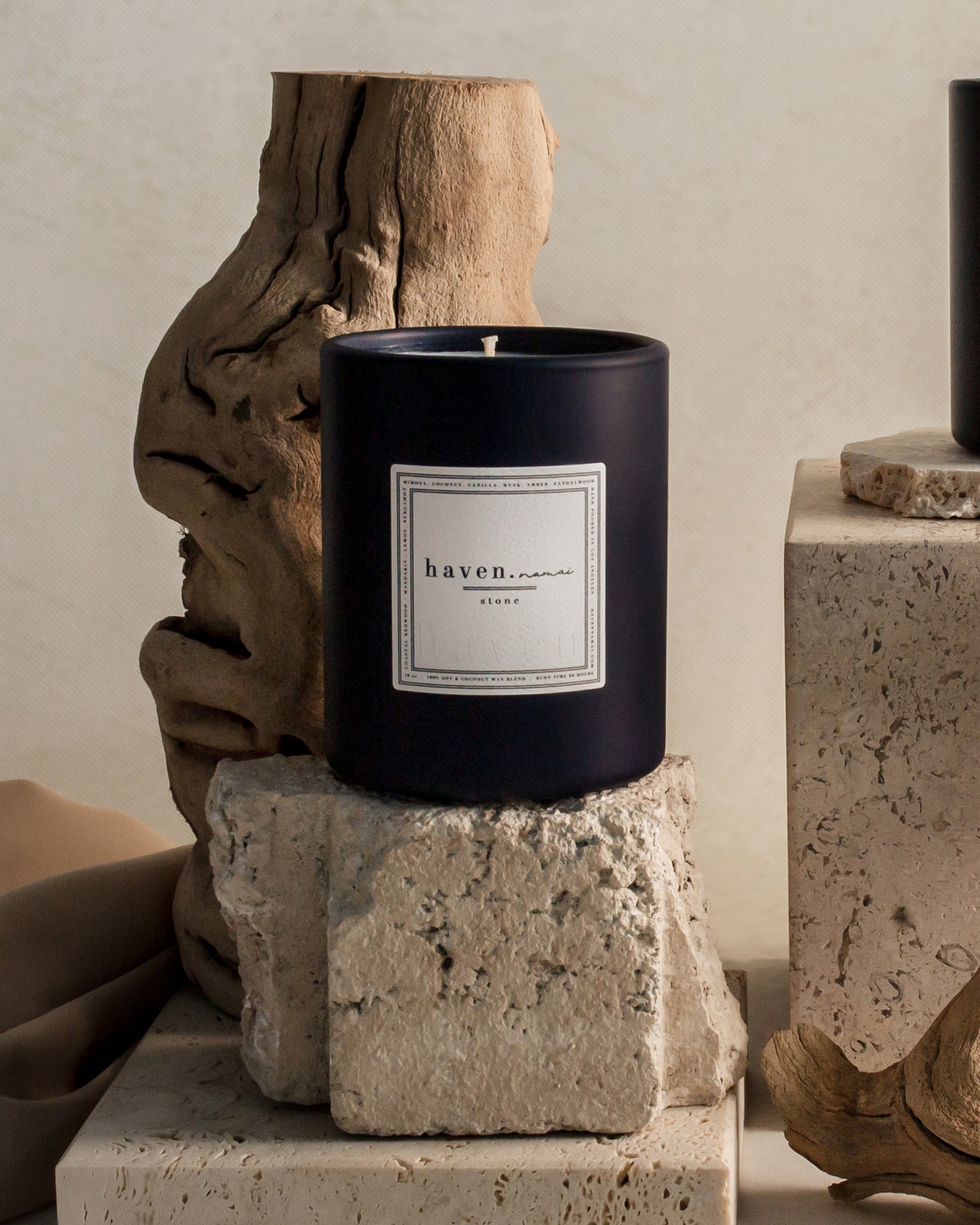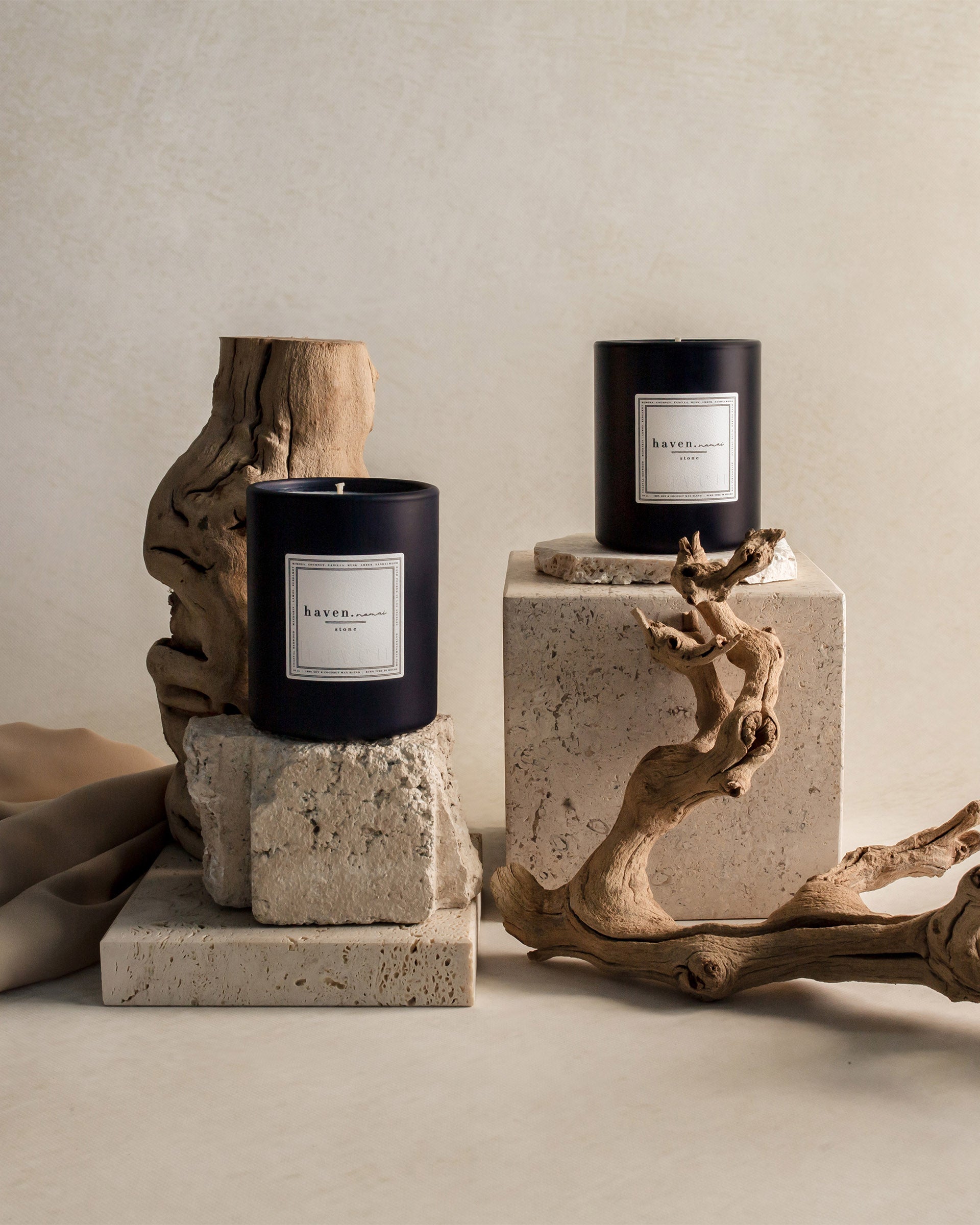 Usually ships in 2-3 business days
---
Candle Scent: Coastal Redwood
My parents have an old beach house that sways with each crashing wave on Carbon Beach. It's stripped, raw, and everything smells of ocean and beach stones. It's the most tranquil place I've known in my life… a place of few distractions, where you can hear your thoughts, and be. I hope this candle brings you back to 𝓎𝑜𝓊.
Fragrance Notes
Coastal Redwood + Mandarin.
Lemon. Bergamot. Mimosa. Coconut.
Vanilla. Musk. Amber. Sandalwood.
Specifications
• Size: 283 g / 10 oz 
• Burn time: 60 Hours
• Our Soy and Coconut Wax Blend is vegan + cruelty free
• 100% pure braided cotton wick primed with vegetable wax coating
• Free of toxins, parabens, phthalates
• Each candle includes our signature nude velvet travel bag
Hand-poured in small batches in Los Angeles
Candle Care & Instructions
• Trim wicks to ¼''prior to lighting for a clean and smoke free burn.
• On your first light, allow the candle to burn for at least 2-3 hours or until the melted wax reaches the edges.
• There will be some "wax wall hanging," but that's normal.
• Place candle on a heat resistant surface away from flammable objects before lighting.
• Do not burn your candles for more than 4 hours at a time.
• Discontinue burning the candle when less than ¼" wax remains.
• Keep your candles upright and out of direct sunlight. Soy and coconut wax has a low melt point.