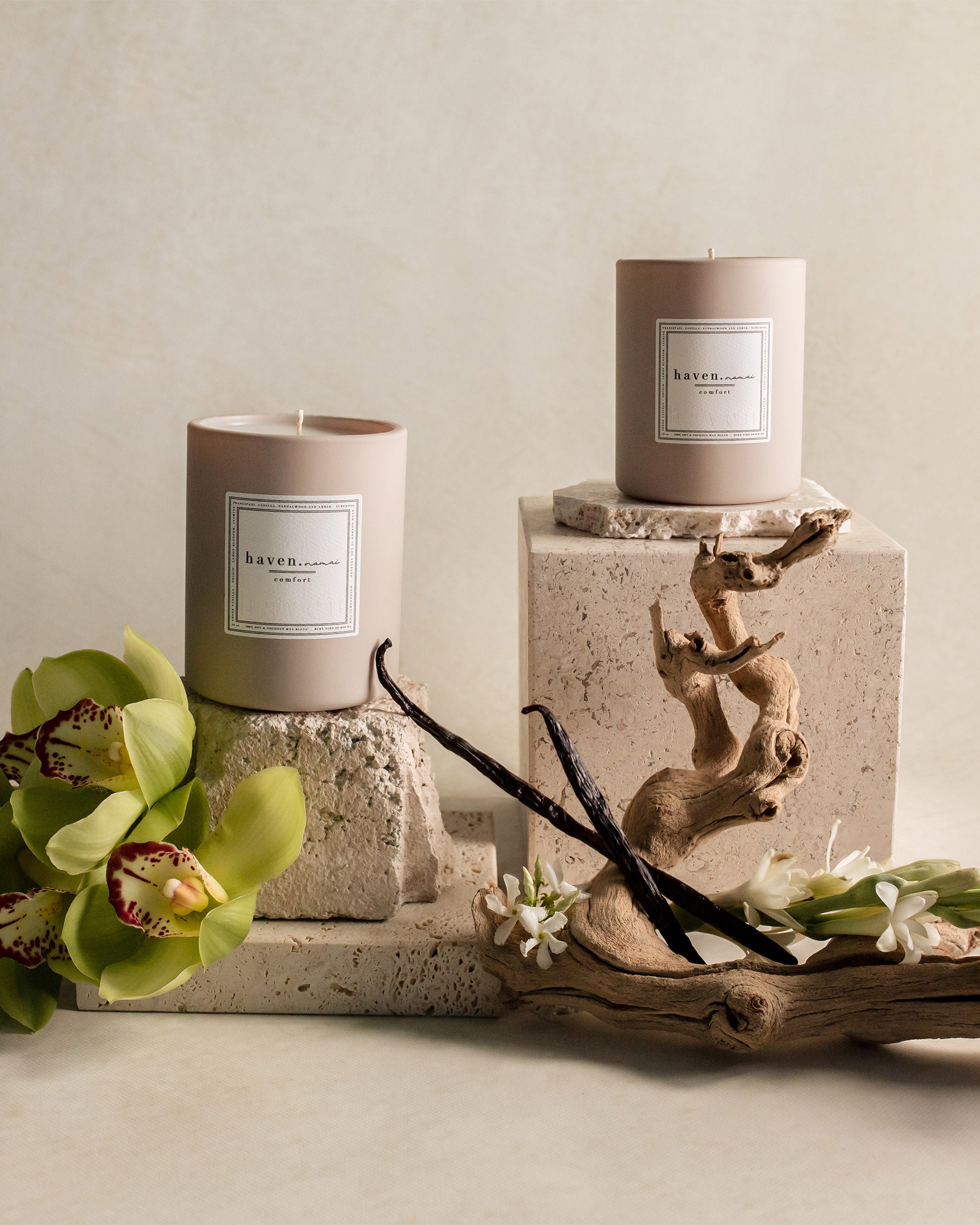 Usually ships in 2-3 business days
---
Candle Scent: Smoked Vanilla 
Your home should be your haven, your safe place, your refuge. When I think of home, I think of baking with my mom, lemon bars and bread pudding, a scent that feels like holidays and birthdays and all the best days rolled into one. I hope this candle brings you comfort.
Fragrance Notes
Top Notes: Smoked Vanilla.
Middle Notes: Spicy Clove and Smoky Vanilla. Tobacco Leaves and Dried Thyme.
Bottom Notes: Dark Musk. Amber. Juniper Berry and Rose.
Specifications
• Size: 283 g / 10 oz 
• Burn time: 60 Hours
• Our Soy and Coconut Wax Blend is vegan + cruelty free
• 100% pure braided cotton wick primed with vegetable wax coating
• Free of toxins, parabens, phthalates
• Each candle includes our signature nude velvet travel bag
Hand-poured in small batches in Los Angeles
Candle Care & Instructions
• Trim wicks to ¼''prior to lighting for a clean and smoke free burn.
• On your first light, allow the candle to burn for at least 2-3 hours or until the melted wax reaches the edges.
• There will be some "wax wall hanging," but that's normal.
• Place candle on a heat resistant surface away from flammable objects before lighting.
• Do not burn your candles for more than 4 hours at a time.
• Discontinue burning the candle when less than ¼" wax remains.
• Keep your candles upright and out of direct sunlight. Soy and coconut wax has a low melt point.