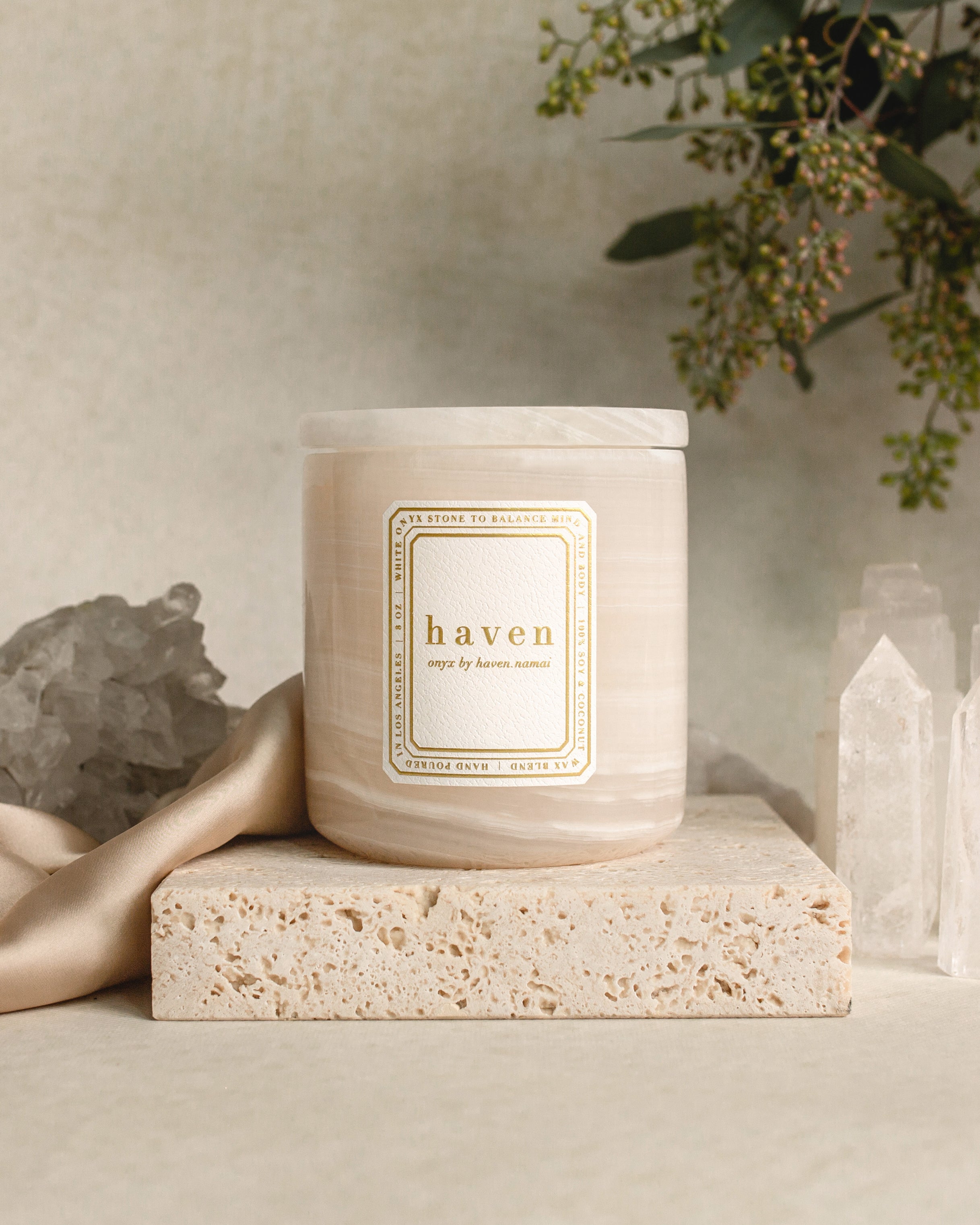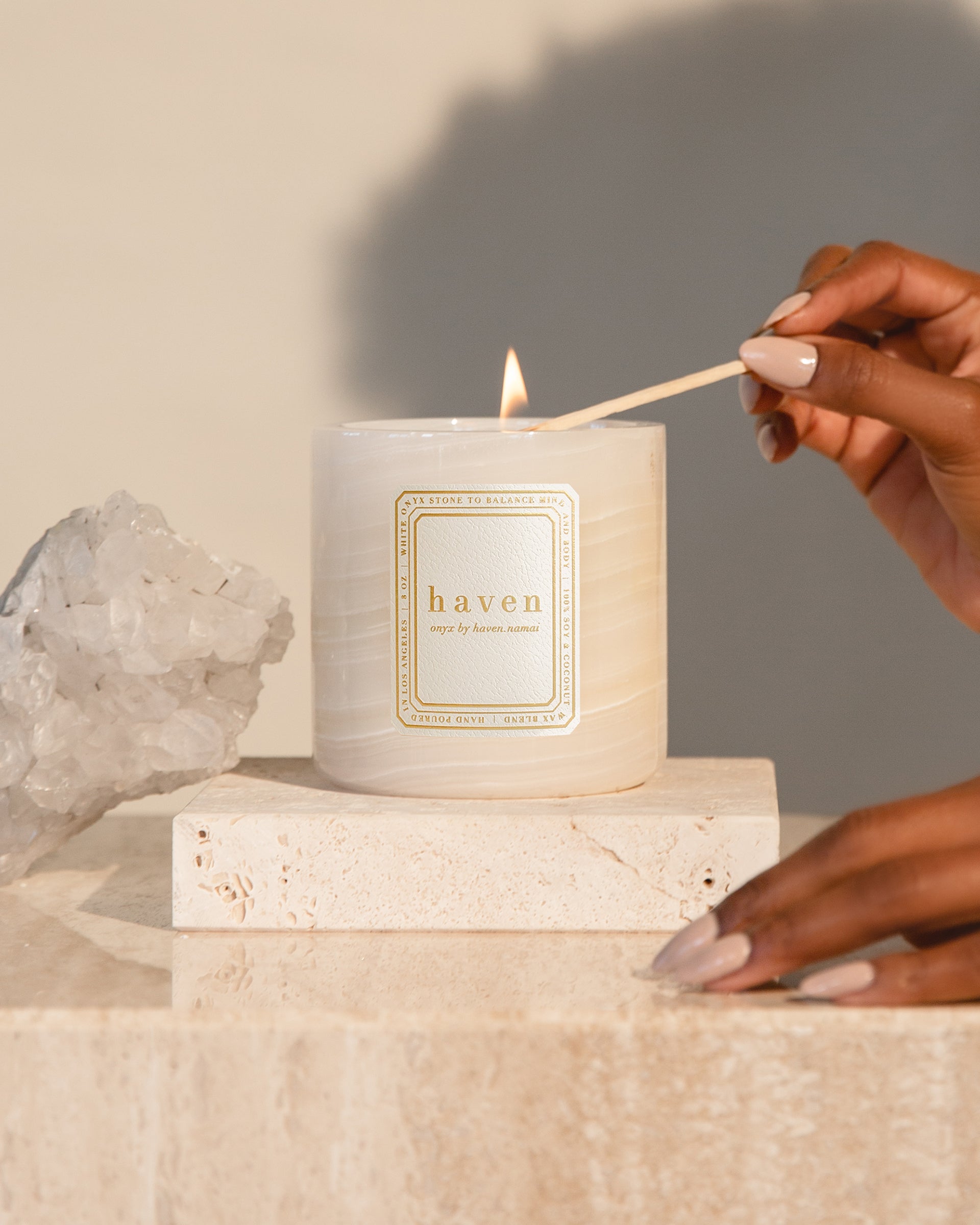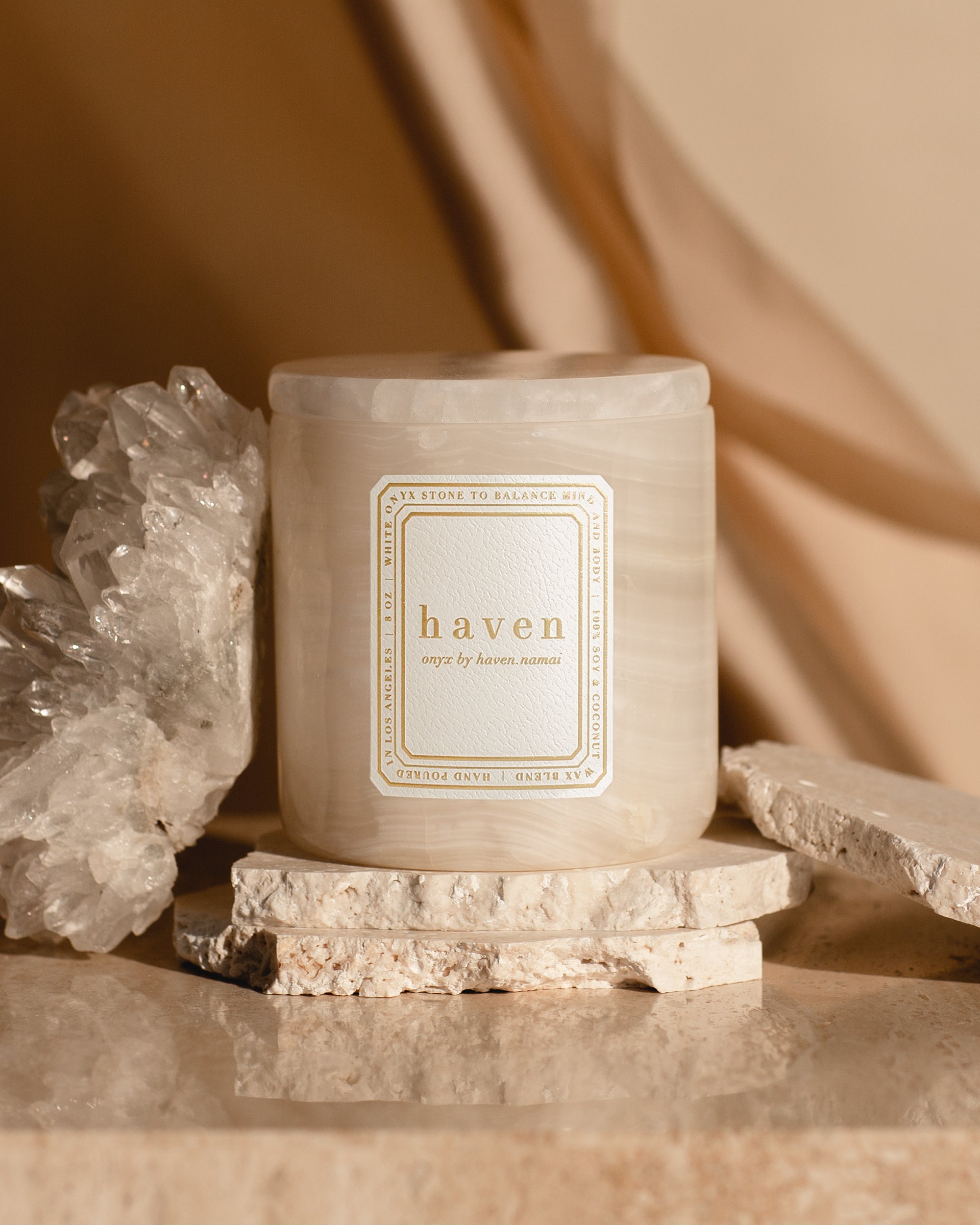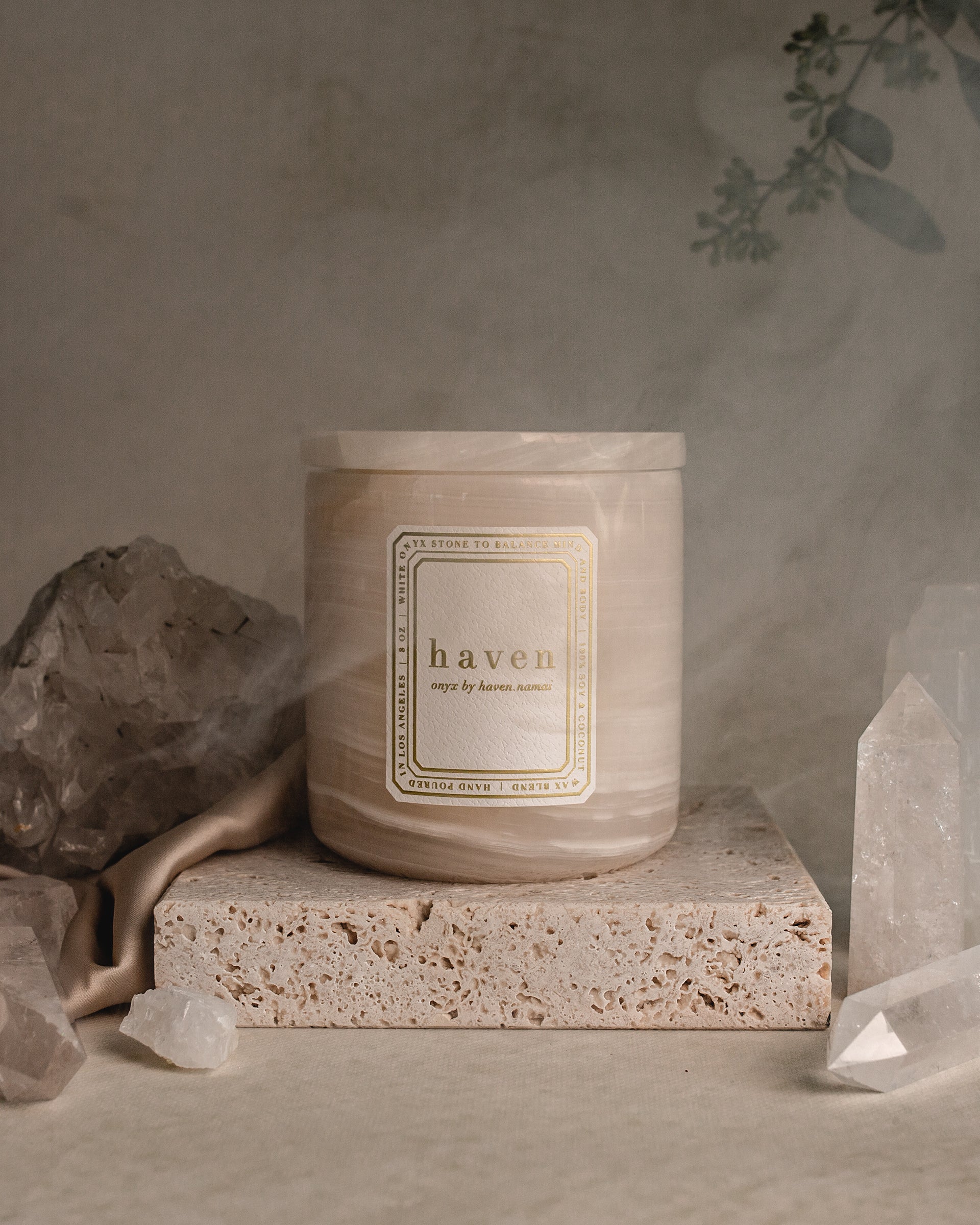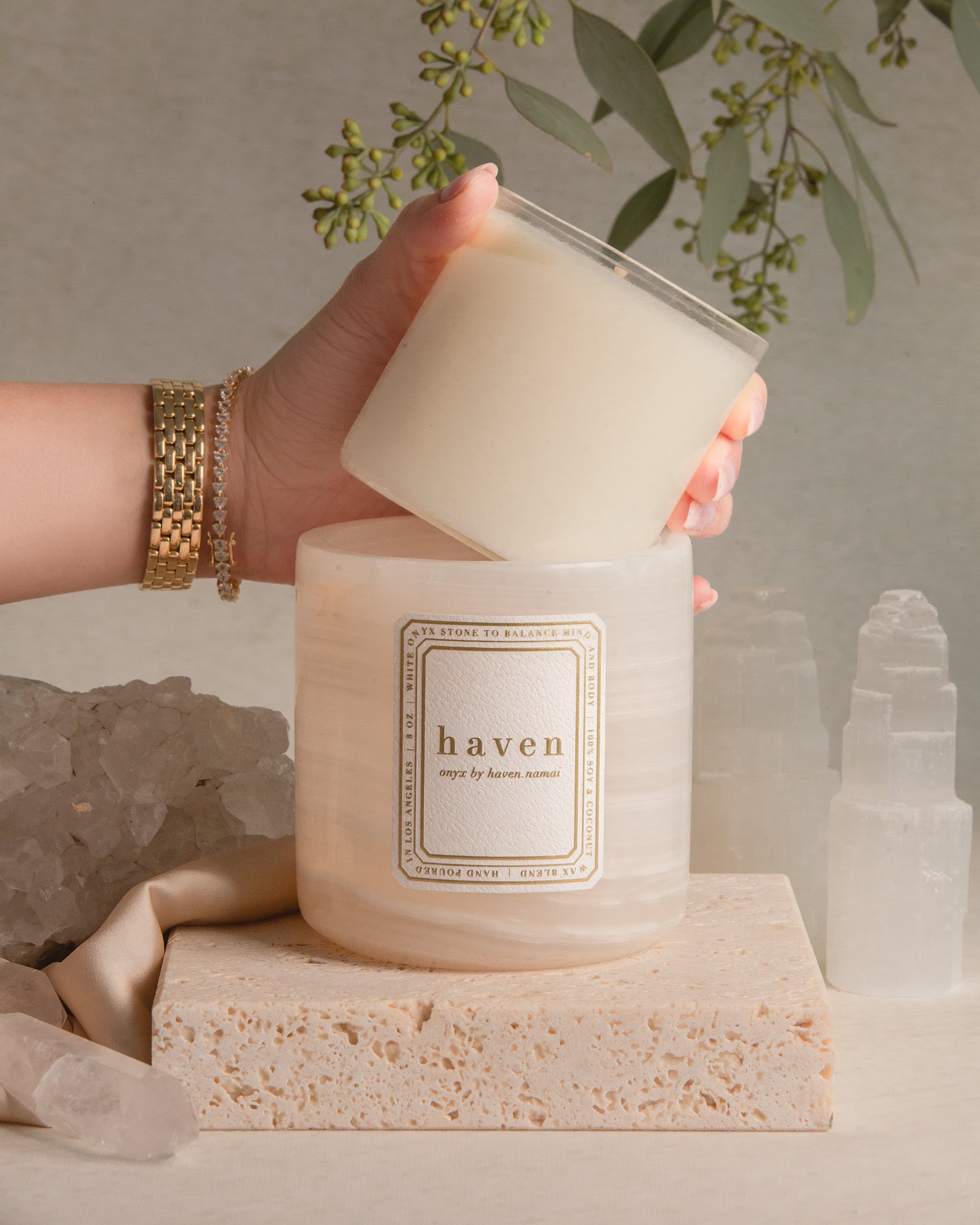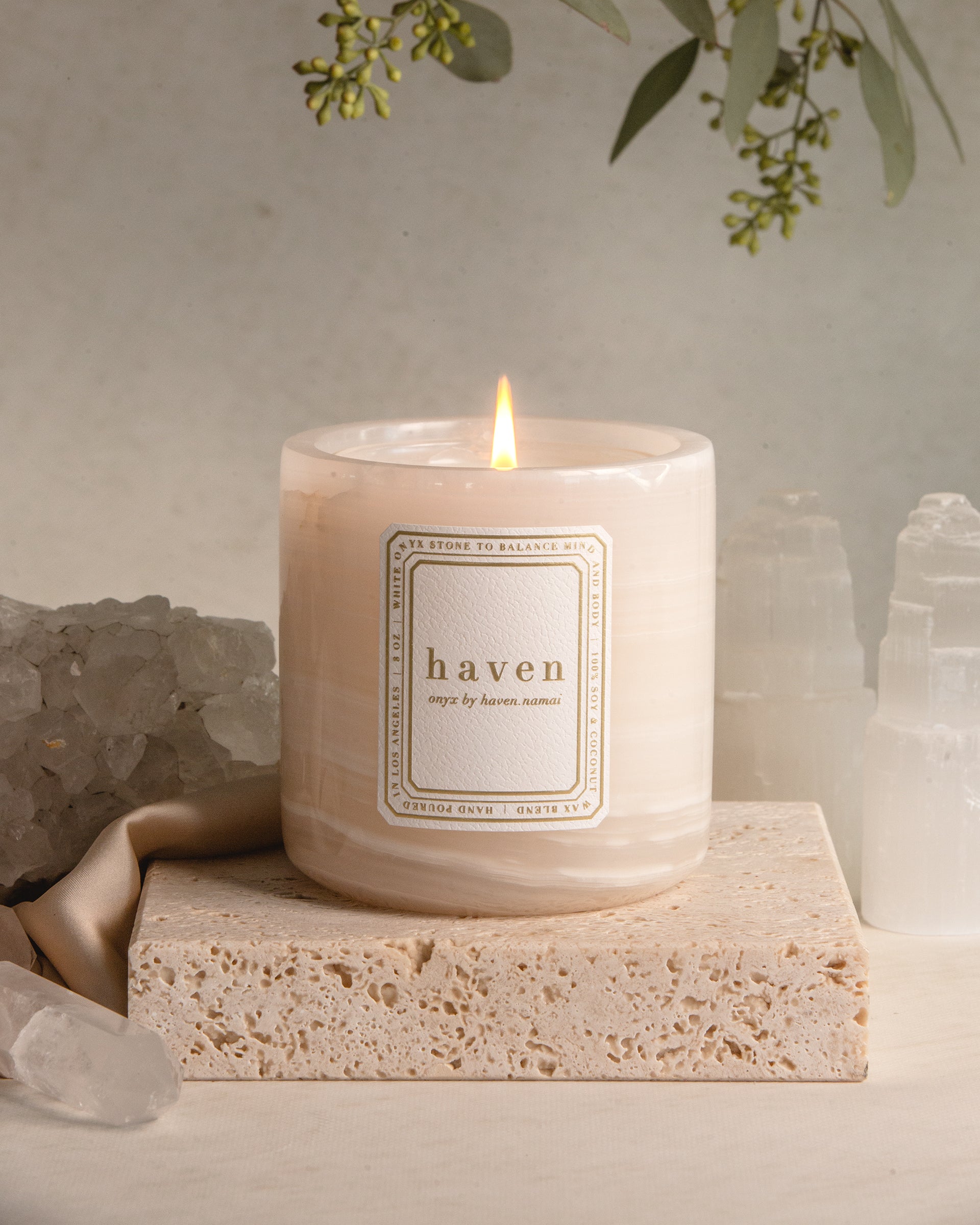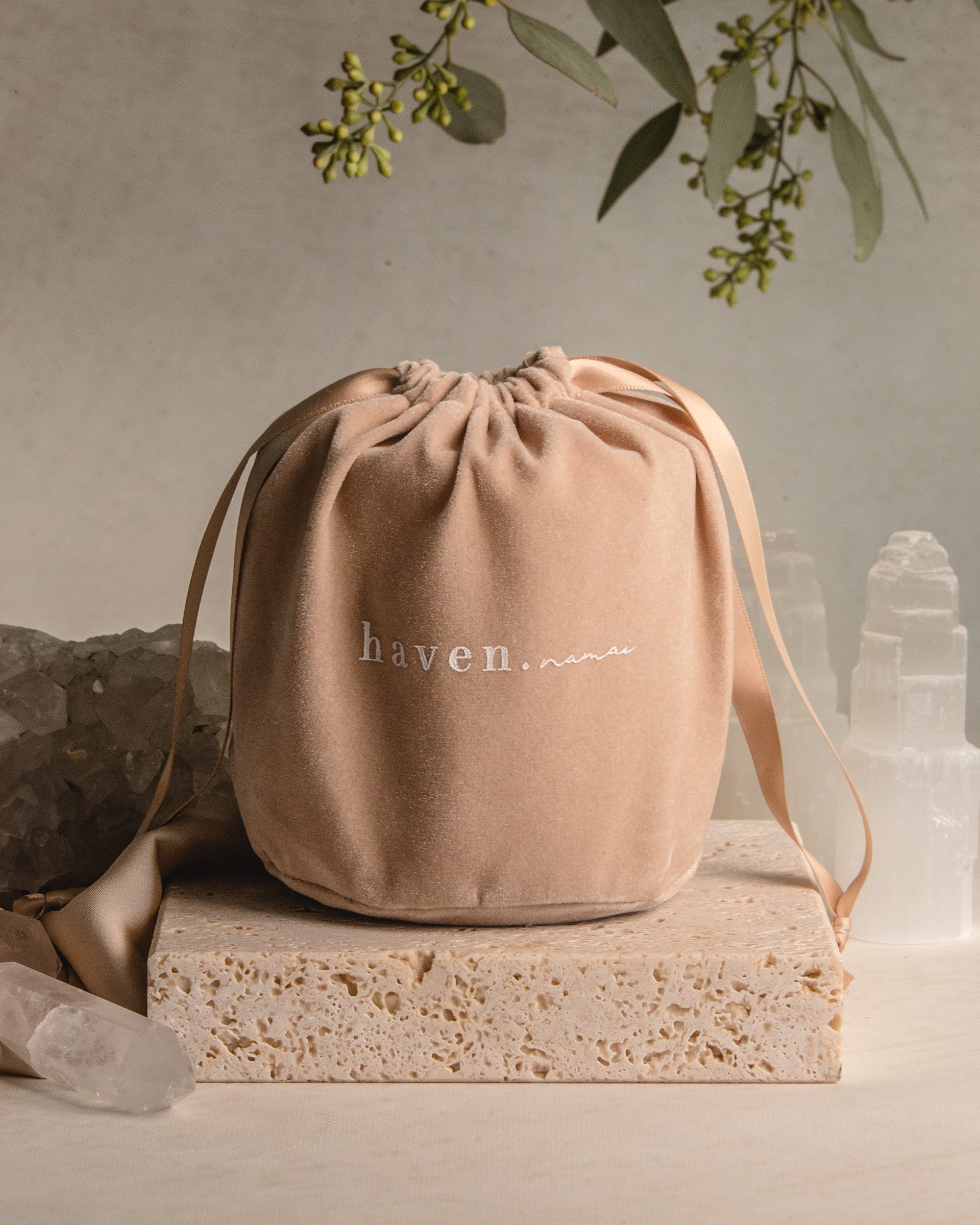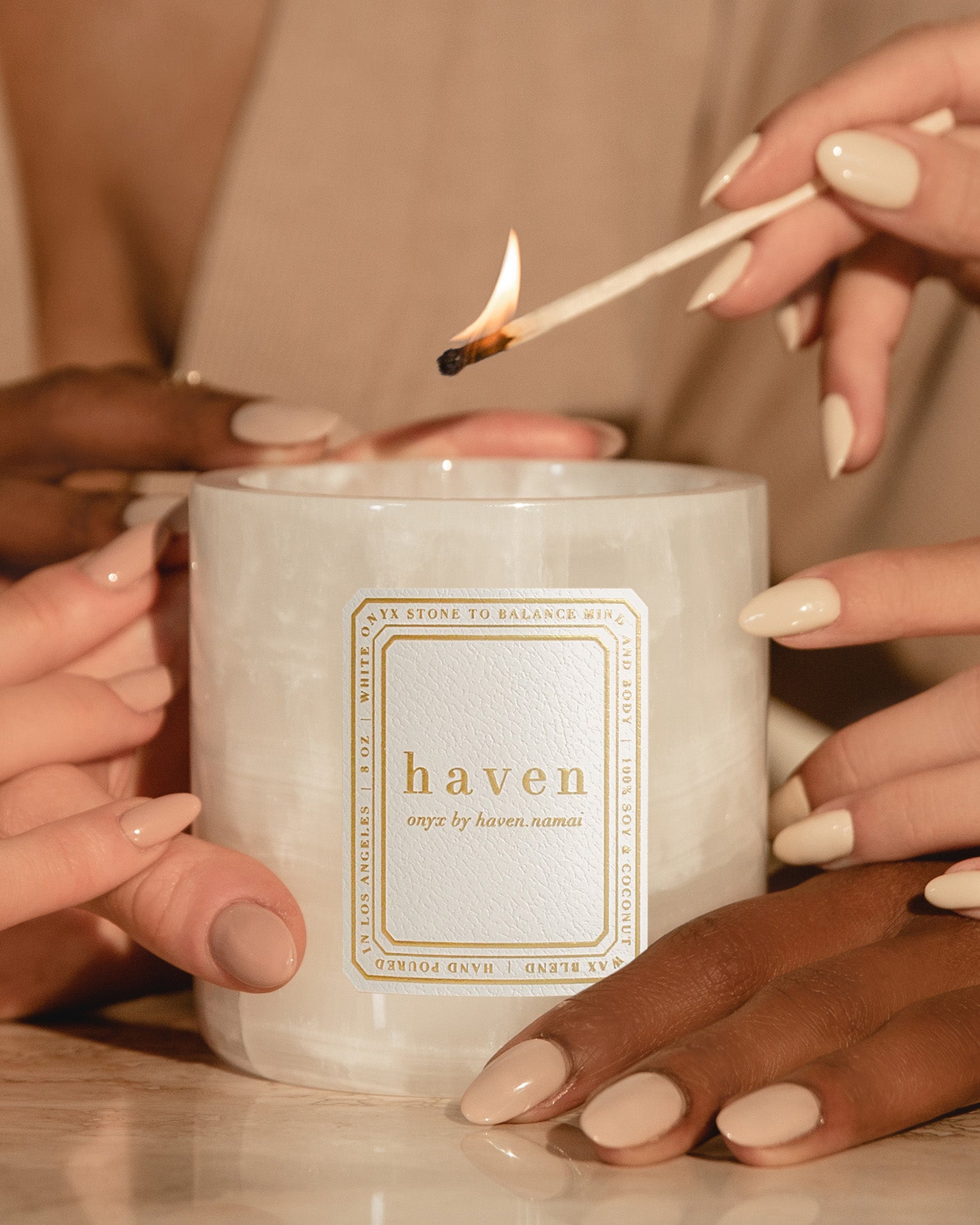 In stock and ready to ship
---
This year feels different. I'm ready to LIVE again… really LIVE. I want to remember what it was to be spontaneous, to take trips with no itinerary, DANCE, meet strangers, be as fearless as I was at 19 with the confidence of who I am today. I'm ready for positive change.
The Onyx stone promotes positive energy and helps us to maintain it.. This new year, I want to give you the gift of Onyx, the stone of potential, supporting our own self-improvement, nurturing and protection, so that you may LIVE your fullest life this year and always, in whatever way resonates with you.
Our Limited Edition Onyx Vessel is a keepsake. Beautiful as it is powerful, it's made for a permanent stay in your home. Filled with an insert that can be removed after you finish burning your candle. New inserts in our signature scents of your choice will be available for purchase. Made to maintain those positive vibes eternally ☁️
---
Each Purchase Includes:
1 White Onyx Reusable Vessel with lid
1 Coconut + Soy Wax candle insert, featuring our new Tobacco Blossom + White Santal fragrance
1 Signature nude velvet travel bag
Fragrance
Tobacco Blossom + White Santal.
Tobacco Leaf, Bergamot, Black Pepper.
Cocoa Blossom, White Santal, Labdanum.
Styrax, Amber Woods, Vanilla Bean.
Hand-poured in small batches in Los Angeles
Specifications
• Size: 227 g / 8 oz
• Burn time: Up to 50 hours
• Our Soy and Coconut Wax blend is vegan + cruelty free
• 100% pure braided cotton wick primed with vegetable wax coating
• Free of toxins, parabens, phthalates
• Natural onyx stone vessel has a refillable design and comes with a matching onyx lid to keep your candle dust-free
• Keep and reuse your onyx vessel, glass refill inserts are sold separately
• Each onyx vessel is unique and will appear different with slight variation in color and veining
• Each candle includes our signature nude velvet travel bag
Candle Care + Burn Instructions
• Trim wicks to ¼''prior to lighting for a clean and smoke free burn.
• On your first light, allow the candle to burn for at least 2-3 hours or until the melted wax reaches the edges.
• There will be some "wax wall hanging," but that's normal.
• Place candle on a heat resistant surface away from flammable objects before lighting.
• Do not burn your candles for more than 4 hours at a time.
• Discontinue burning the candle when less than ¼" wax remains.
• Keep your candles upright and out of direct sunlight. Soy and coconut wax has a low melt point.