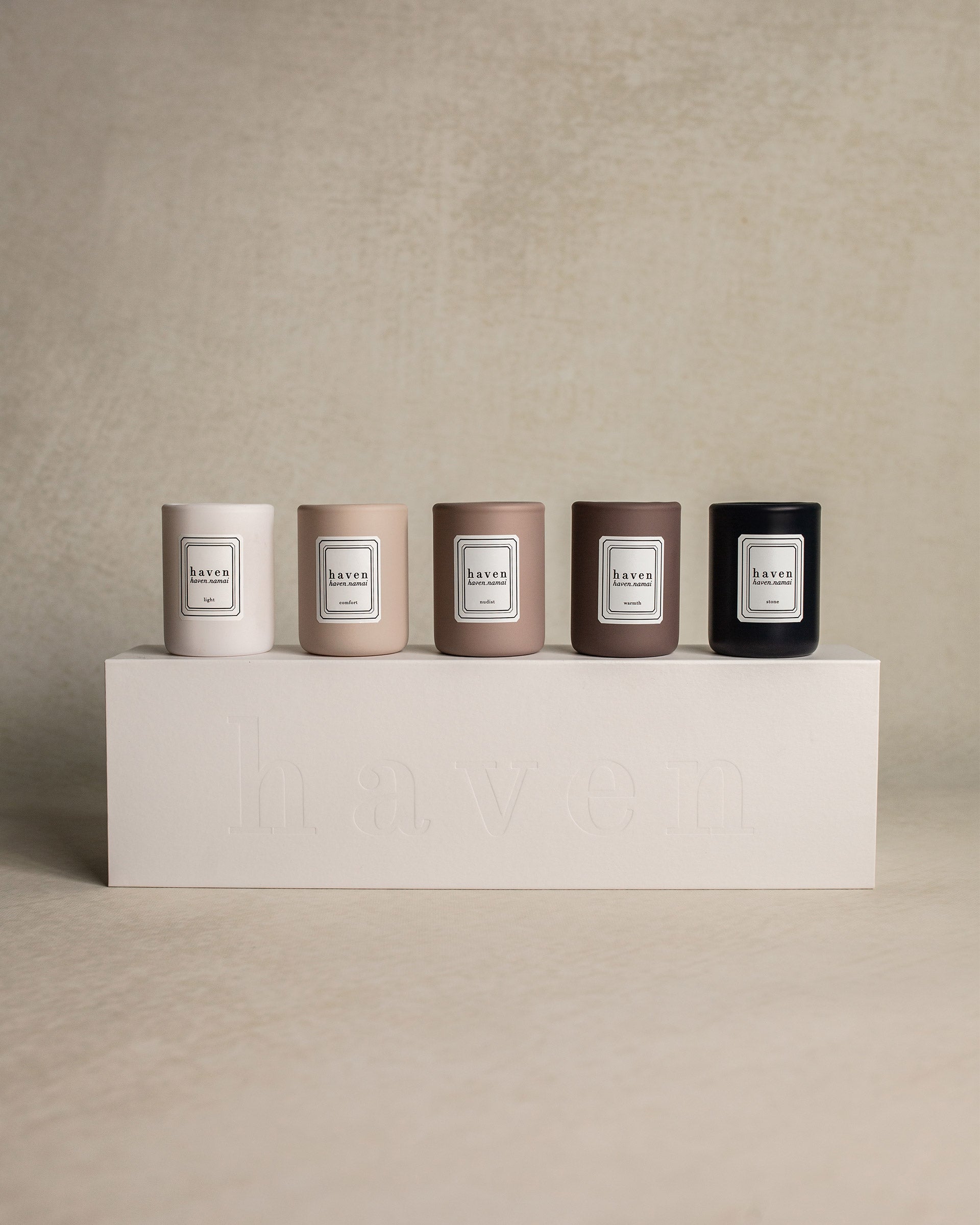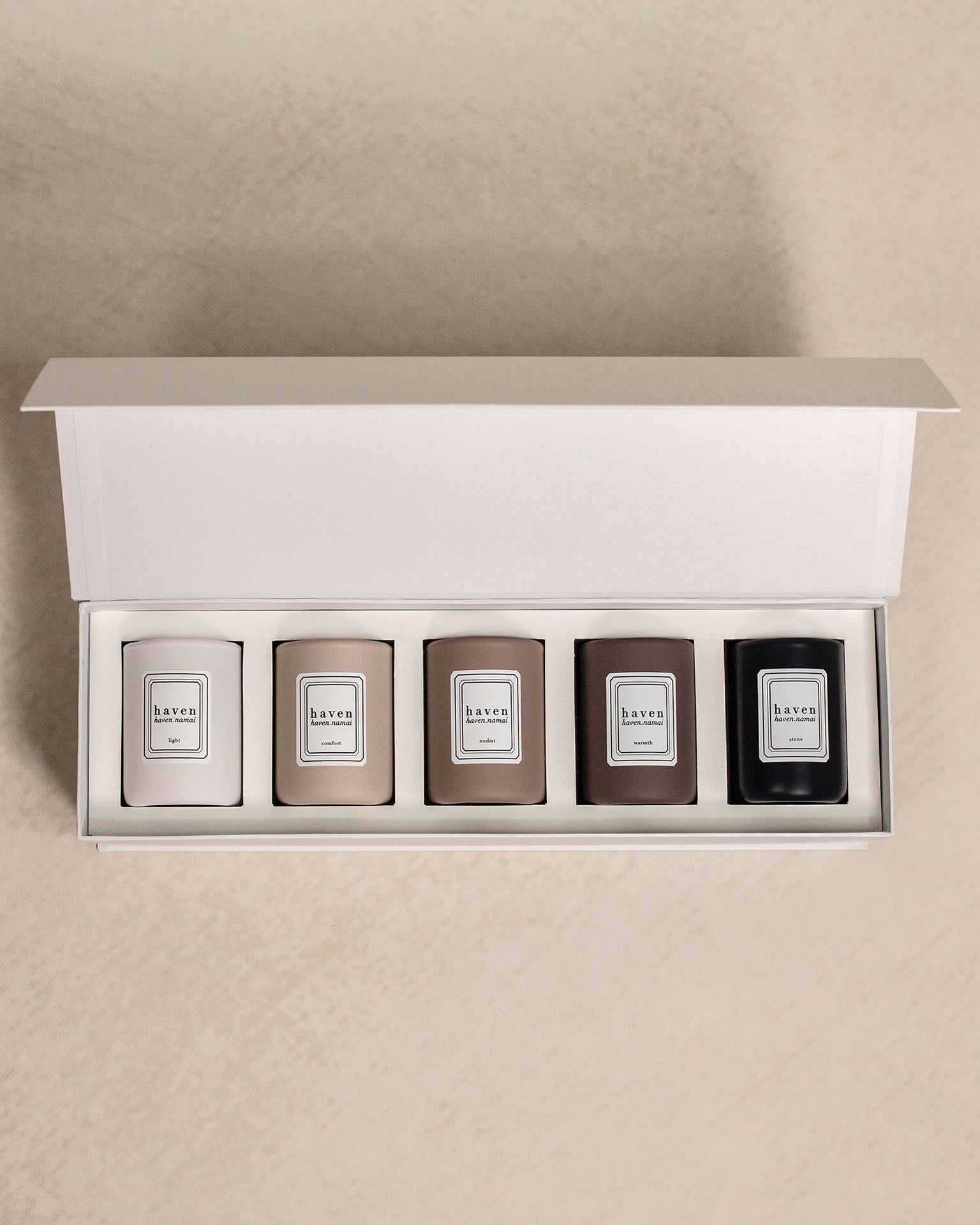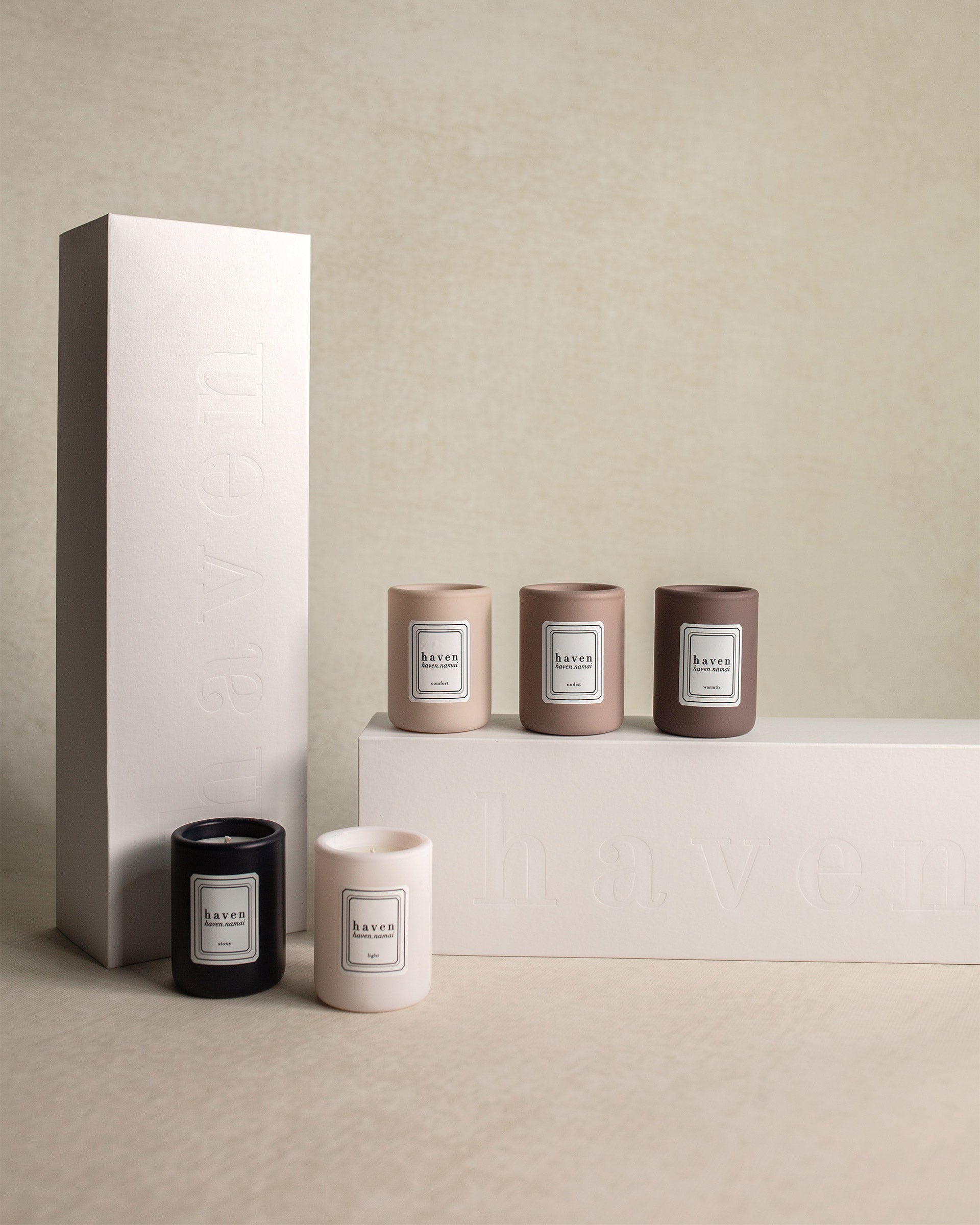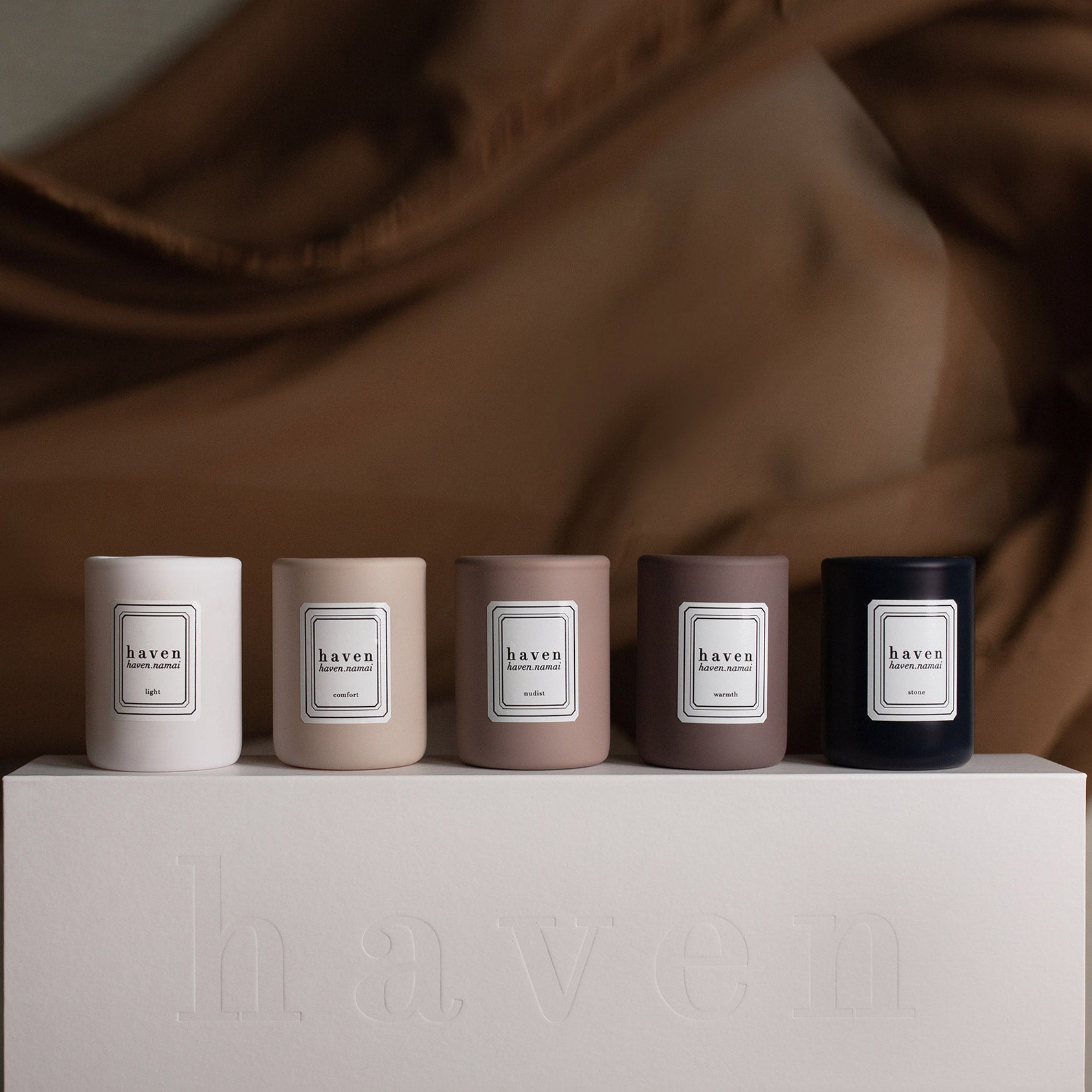 Haven Collection Votive Gift Set
Sold out
---
Holiday; a departure from the rest of the bustling year and a sanctuary of free time awaits. This holiday we have an offering of each of our signature scents, Light, Comfort, Nudist, Warmth, and Stone, 5 votive candles to gift or to keep. Begin to light them now and carry a sense of calm, peace, and holiday into the new year.

• Includes 5 votive candles and Haven gift box
• Individual candle size: 2 oz / 57 grams
• Burn time: 15 hours each / 75 hours for the entire set
• Our Soy and Coconut Wax Blend is vegan + cruelty free
• Pure braided cotton wick primed with vegetable wax coating
• Free of toxins, parabens, phthalates

Haven Collection Votive Gift Set
Fragrance
All 5 candles: Light, Comfort, Nudist, Warmth & Stone
Hand-poured in small batches in Los Angeles
Specifications
• Individual candle size: 2 oz / 57 grams
• Burn time: 15 hours each / 75 hours for the entire set
• Our Soy and Coconut Wax Blend is vegan + cruelty free
• 100% pure braided cotton wick primed with vegetable wax coating
• Free of toxins, parabens, phthalates
Candle Care + Burn Instructions
• Trim wicks to ¼''prior to lighting for a clean and smoke free burn.
• On your first light, allow the candle to burn for at least 2-3 hours or until the melted wax reaches the edges.
• There will be some "wax wall hanging," but that's normal.
• Place candle on a heat resistant surface away from flammable objects before lighting.
• Do not burn your candles for more than 4 hours at a time.
• Discontinue burning the candle when less than ¼" wax remains.
• Keep your candles upright and out of direct sunlight. Soy and coconut wax has a low melt point.